About Dalian: International Romantic City — Dalian
The City of Dalian is located on the southernmost tip of Liaodong Peninsula, Bohai Sea on the west, across the sea from the Shandong Peninsula. Dalian is the best city in environment protection and the warmest region in northeast China. The average temperature of the year is 8-11 degree centigrade, and it will not be extremely hot or cold in summer or winter. Dalian is one of the most famous tourist city in northeast China, also known as "the Window of Northeast China", "The Northern Pearl" and "International Garden City". Dalian is the largest port city in Northeast China, and is the financial and logistics center of Liaoning coastal economic belt, as well as the international shipping center of Northeast Asia. It is the resident host city of the summer Davos Forum by World Economic Forum (WEF). Dalian has the largest agricultural futures exchange in China, and also the world's second largest soybean futures market, at the Dalian Commodity Exchange.
Dalian Software Park, founded in 1998, is a high-tech industrial park. Now it has become the base of software development and information service for many large and medium-sized IT related enterprises in the world. It is designated as "National Torch Plan Software Industry Base" by the Ministry of Science and Technology, "National Software Industry Base" by Ministry of Information Industry, and "National Software Export Base" by National Department and Reform Commission. By the end of 2012, there were about 650 enterprises in Dalian Software Park, including 48 World Top 500 Enterprises like HP, Accenture, Panasonic, Sony, Hitachi, NTT, Oracle, AVAYA, NEC, Fidelity, BT and etc. It is in the first list for large multinational companies who want to set up regional service support centers and shared service centers in China.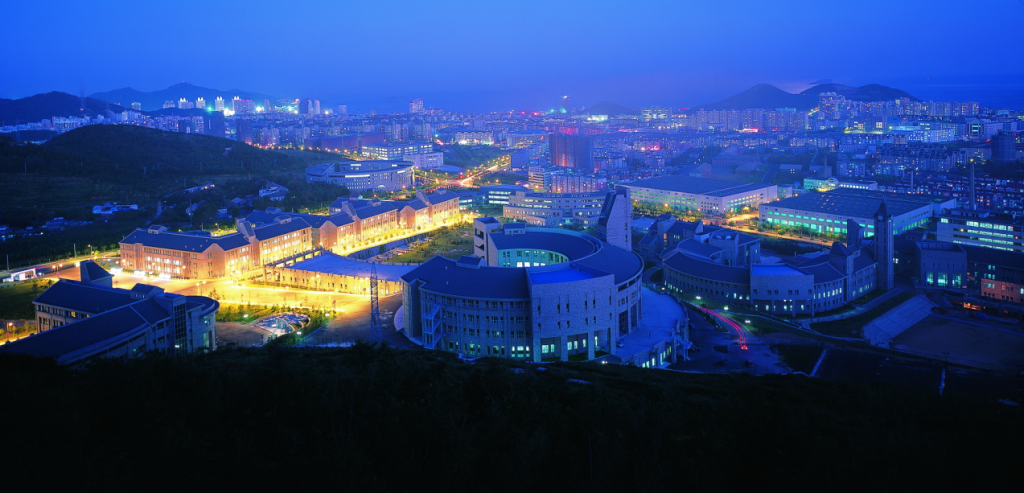 Dalian Software Park
Dalian Neusoft University of Information is located in the center of Dalian Software Park, around 30-minutes driving from Dalian International Airport and 40-minutes driving from Dalian Railway Station. It's easily access to the biggest city square in the world–Xinghai Square.
As one of the great tourist attractions in China, Dalian has many scenic spots, including Dalian Golden Pebble Beach Resort, Bang Chui Island, Binhai Road, Lushun Port, East Port, Sanya Ocean World, Dalian Tiger Beach Ocean Park, Dalian Discoveryland Theme Park and etc.
Practice and Innovation Integration, Industry and University Cooperation–Neusoft Group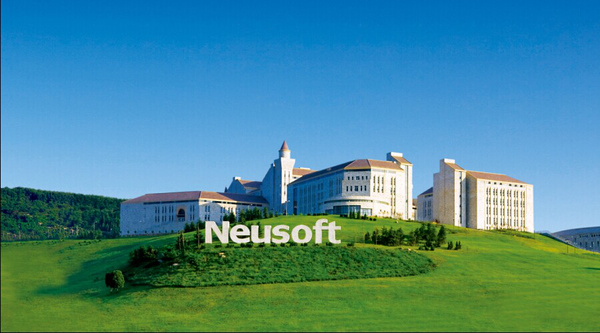 Neusoft group is the leading provider for innovative solutions and services driven by IT in China. Neusoft Group offers solutions and services to global markets and is committed to promote the development and change of society, expand new lifestyles for individuals and create value for the society. Founded in 1991, with 18,000 employees, the corporation has established 8 regional headquarters, 10 software research and development bases, 16 software development and technical support centers, marketing and service networks in more than 60 cities; has subsidiaries in the United States, Japan, Europe, Middle East Asia and South America. Neusoft was the first Chinese software company to go public and the first one to pass CMM5 and CMMI (V1.2) level 5 certification. At present, a variety of software developed by the company has been widely used in engineering, electricity, telecommunications, real estate, factory design and other industries. The commercialization rate of software is the highest in China. Neusoft group established Dalian Neusoft University of Information in 2000.
Life in DNUI
Food & Accommodation
Places
Facilities
Dormitory

1. Room category: Single-room/Double-room

2. Facilities

1) Within the room: A bed, wardrobe, table, TV, independent bathroom, water dispenser and etc.

2) Public facilities: Campus Wi-Fi, lounge, meeting room, kitchen in each floor, football court, volleyball court and tennis court in the living zone.

Canteens

1. Main canteens

a) B2 Cafeteria:

Opening time: 6:00am-8:00pm

b) Third stage canteen

Opening time: 6:30am-9:30pm

2. Average costs

Breakfast: CNY ¥5-10

Lunch: CNY ¥10-20

Dinner: CNY ¥10-20
Services for International Students
Free airport pick-up and pick-off
Accommodation management
Academic advisor
Health services
Career planning and employment guidance
Entrance & graduation ceremonies
Students' activities
Fitness center
Library
Coffee corner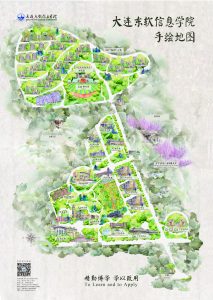 Campus Map